Efter en vecka fylld av bröllop, fashion, lite sömn, fashionistas, outfitbilder, visningar, middagar, drinkar och underbara människor så var det alltså dags att åka hemåt igår. Mr kom ner till Stockholm över dagen för att få sitt knä som han har ont i röntgat så vi åkte tåget tillsammans upp igår kväll men, kom inte fram..
Jag fick en allergireaktion precis som i L.A förra året, ansiktet började klia och svullna upp och jag förstod direkt vad som väntade, jag behövde medicineras för att det inte skulle bli värre eller sätta sig på andningen. I och med att jag var "fast" på ett tåg och kände mig inlåst började jag stressa upp mig, fick för mig att tungan svällde, att jag fick svårt att andas och till slut fick jag sådan panik och hjärtklappning att vi fick hoppa av tåget en timme innan vår avgång för att åka in till sjukhuset. Sagt och gjort! Jag fick i alla fall snabb hjälp och jättefina sköterskor tog hand om mig så det blev inte en så lång vistelese. Där efter tog vi in på hotell eftersom det inte gick några fler tåg och nu är vi äntligen hemma! =) I veckan ska jag göra tester och försöka få ordning på detta, vet ju inte vad det är som utlöser det ännu.
Slutet gott, allting gott. Man kan aldrig förutspå vad som ska hända, på gott & ont. Nu ska jag dricka upp mitt kaffe, räkna Beatrix klännigarna som kommit (kommer upp i morgon) och sticka och jobba i några timmar.
// Got an allergic reaction last night so had to go see the doctor. Now im home and feeling well!
Såhär såg jag ut när jag åkte därifrån, inte alls någon fara men lite svullen och röd under ögonen. Var dock supertrött av medicineringen!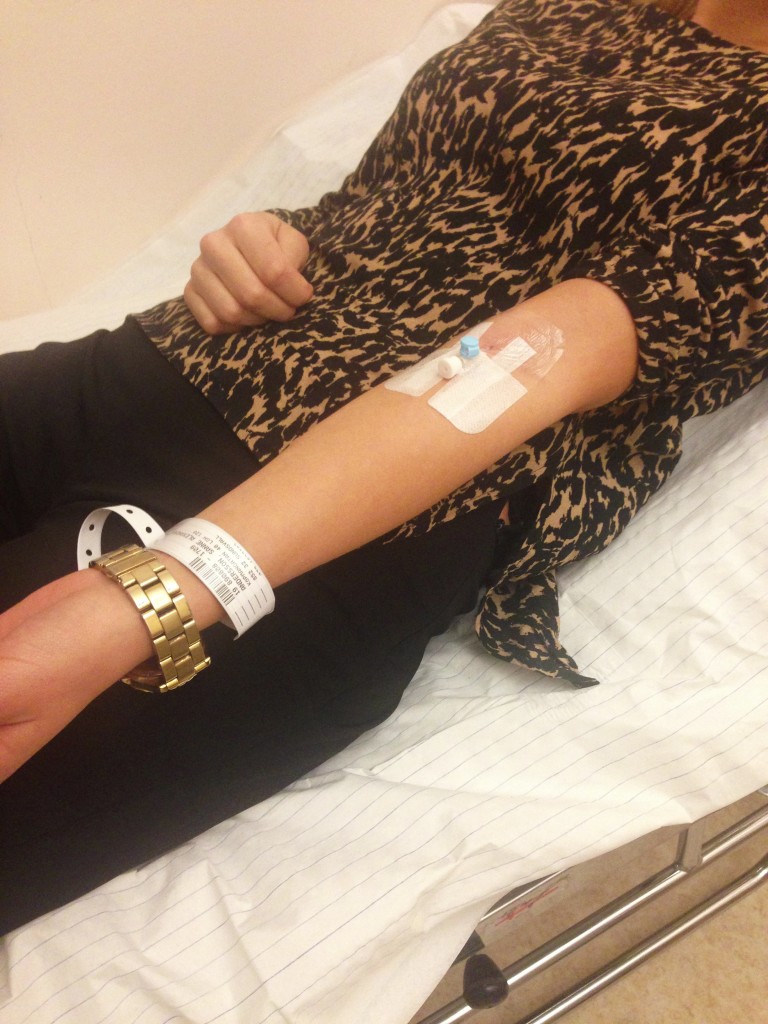 2

Responses to "HOME, FINALLY."
Linnéa on